Extended Consultation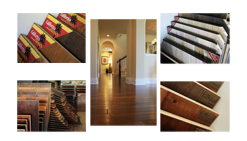 We encourage the customer to have in-home consultation initially. We are very confident that you will find what you like during this session. You name it. That's where we step in. However, if you feel you want to look at more wood product samples, there are two ways we offer.
First, our professional can visit your place again and show more options until you completely satisfy with your decision. It's absolutely free.
Second, you can visit our design center where you can look at more wood samples. It's operated by appointment only. If you'd like to visit our design center, please consult with your professionals.
VENETIAN FLOORING SYSTEMS, INC, CA LIC# 976650
SHOWROOM VISIT APPOINTMENT ONLY. PLS CALL FIRST
(MINIMUM 24 ADVANCED NOTICE IS REQUIRED)
Telephone: 949-680-0746 FAX: 949-861-3994
E-mail: venetianflooringsystem@gmail.com